Sorry for my absence. I was sucked into the vortex known as thanksgiving break. We had such a great 5 days filled with lots of food, drink, playdates and birthday parties. I was sad to see the boys off to school this morning.
We relinquished Thanksgiving hosting duties to my parents for the first time in a few years. And what a treat is was to be a guest!
I made my annual cranberry / blueberry pie:
and roasted carrots and parsnips. Mr. Meremade made his traditional Greek dill salad and "gigantes" beans.
And look what our friend Michelle made......a turkey fruit salad!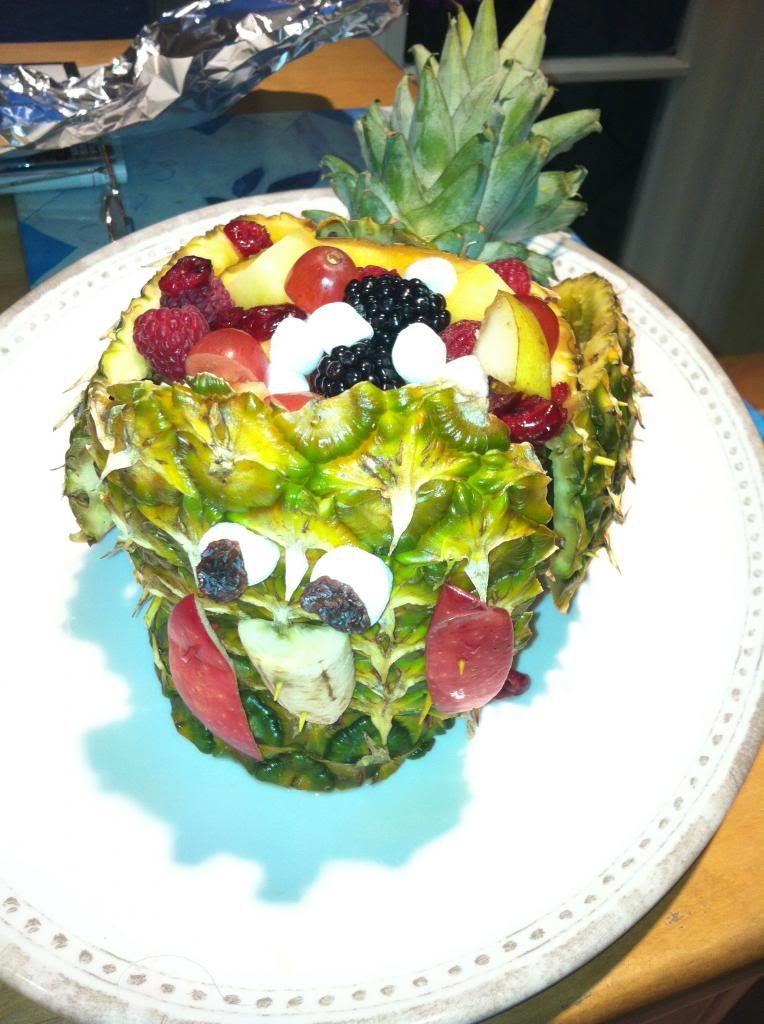 How clever is that? It gets the craftastic award for sure!
There was a little imbibing while the at-home preparations were taking place:
The table was so elegant:
I tried to get a family photo of the four of us - we have so few! And you gotta love the "Movember Moustache"!!
And that's about all the photos I got of the big day!
The next morning there was a turkey egg-white omelette:
Somebody was very exciting about losing his second front tooth:
I ran the Gobble Wobble 5K in Santa Monica with some friends to try and run off all that eating!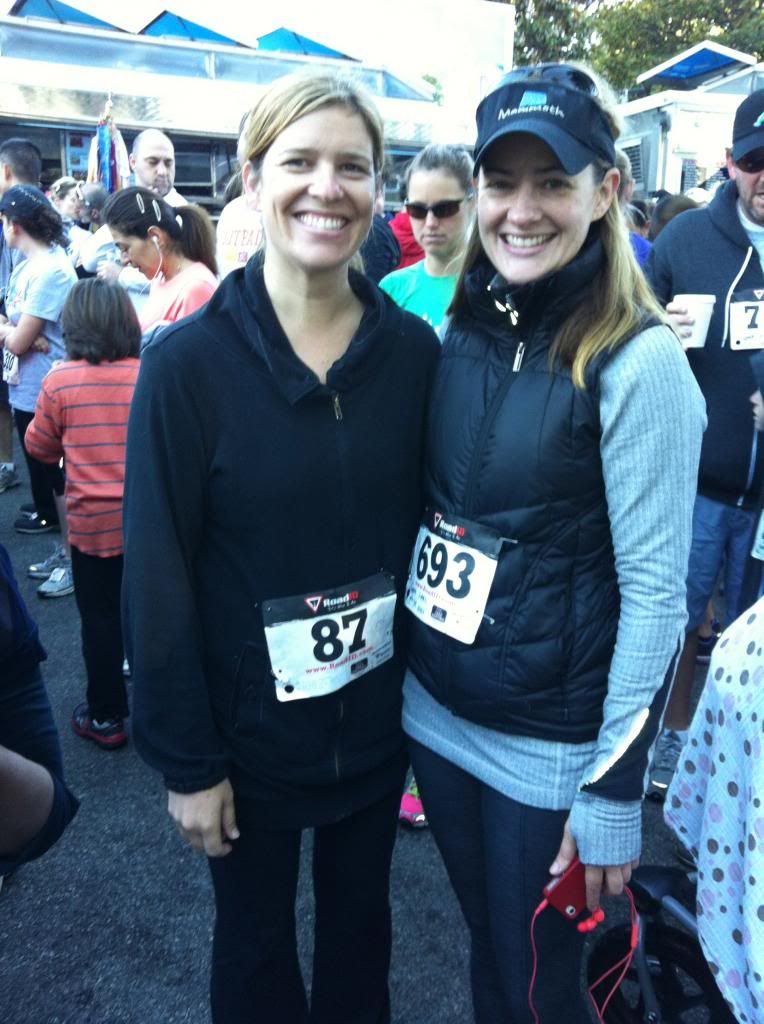 And with the leftover pie crust (I had about a tennis ball size left) I made these mini berry pies in muffin tins to take to our friends house for dessert last night: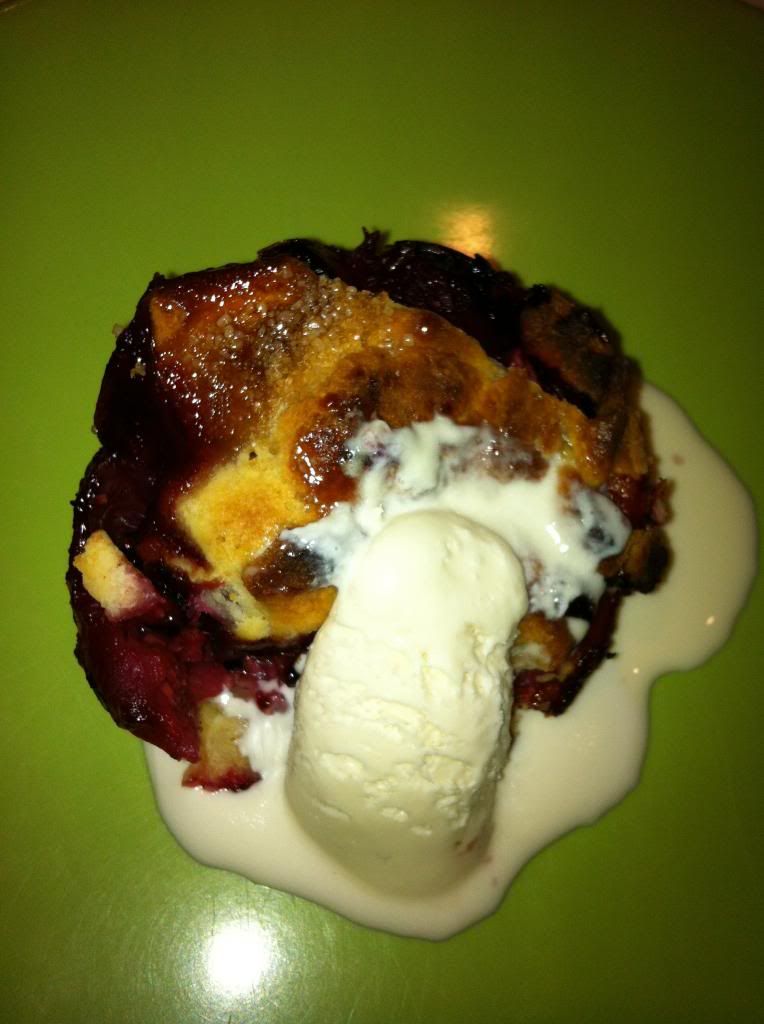 I hope you all had a relaxing Thanksgiving!!!