I know most of you are probably weeks in to the school year, but I'm bringing back my Back to School Month series...not for the entire month, but for the last two weeks of September.
It will be filled with crafts, cooking and organizational tips! There will be a few guest bloggers and a giveaway or two!
The fun begins on September 23rd!
Feel free to share this button with your peeps!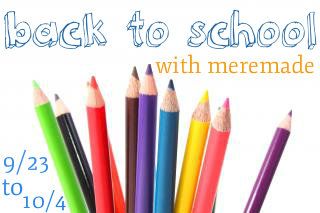 And in honor of BTSM - I'm kickin it off with a free giveaway sponsored by Milk Unleashed!
One reader will receive a free Milk Unleashed gift pack consisting of four shelf safe milks (white and chocolate) from: Hershey's, LaLa, Horizon and Organic Valley!
I have to say, we ALWAYS take our Horizon organic milk with us whenever we travel. Because it doesn't require refrigeration, it's the perfect road trip / hotel room companion.
Try out the Milk Unleashed Blog App!! It features on the go games to play and snack tips to try out!
To enter: you must follow my blog AND leave a comment below. Please be sure and include your email address! This contest will close on Thursday, September 20th at 11:59 pm et. I MUST hear back from the winner on September 21st or else another winner will be chosen!
This contest is open to U.S. mailing addresses only.